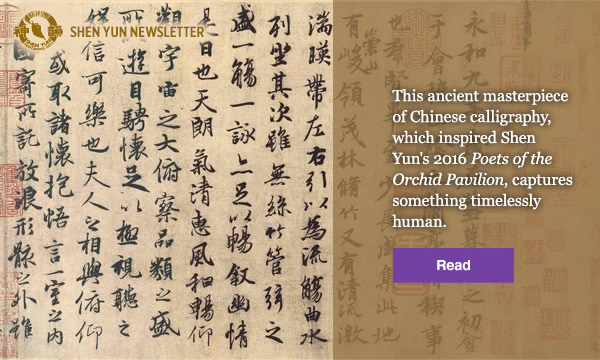 Chinese Calligraphy 101
A picture is worth a thousand words—but in the Chinese language, the words themselves are pictures.
Classical Chinese
Dance Kick-start
Sideways, forward, backward, and even forward while moving backward—kicking is one of the fundamental movements of classical Chinese dance.
Get to Know…
Yuxuan Liu
She's been dancing with Shen Yun since day one, and in this interview she talks about performing her most challenging role: the young girl in The Steadfast Lotus.
Shen Yun Vacation Photos
What do our artists do when they finally get a break after five months of tour? Travel, of course.