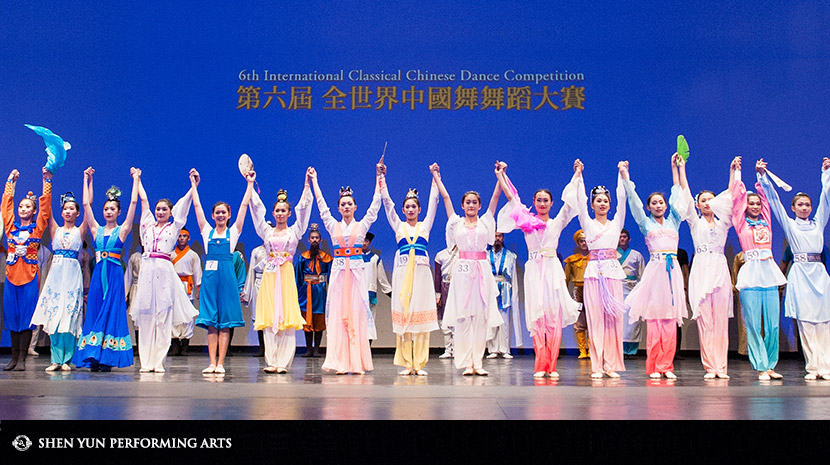 Shen Yun Dancers Take Top Honors at Competition
Some of the world's top classical Chinese dancers took to the stage at New York's BMCC Tribeca Performing Arts Center last month, as over 40 contestants vied for gold at New Tang Dynasty Television's 6th International Classical Chinese Dance Competition. Winners were announced at an awards ceremony, which also featured a riveting, collaborative performance by past competition winners.

This year's winners included many of Shen Yun's own artists. Among them were principal dancers Hsiao-hung Lin, Miranda Zhou-Galati, Chialin Chen, and Daoyong Zheng, who all won gold medals. In the male division, principal dancer Jim Chen won silver, and Alvin Song took home the bronze.

Judge Yungchia Chen said that the competitors' techniques, dance form, and inner bearing—the core elements of classical Chinese dance—were at a much higher level than any of the previous competitions. "The quality of the dance is very high, and the level of difficulty has reached a pinnacle."

"The contestants' level was exceptional, which made our job as judges a very difficult job," said adjudicator Vina Lee. "Chinese dance encompasses the expression of inner meaning, humility, integrity—masculine strength and feminine grace and goodness. So when these dancers train, they are training not only their technique, but also their character."

NTD's dance competition—one in a series of nine competitions—aims to promote traditional Chinese culture through authentic classical Chinese dance. Inspired by thousands of years of ancient history, this year's performers staged a variety of folk tales, legendary characters, and stories depicting ancient values.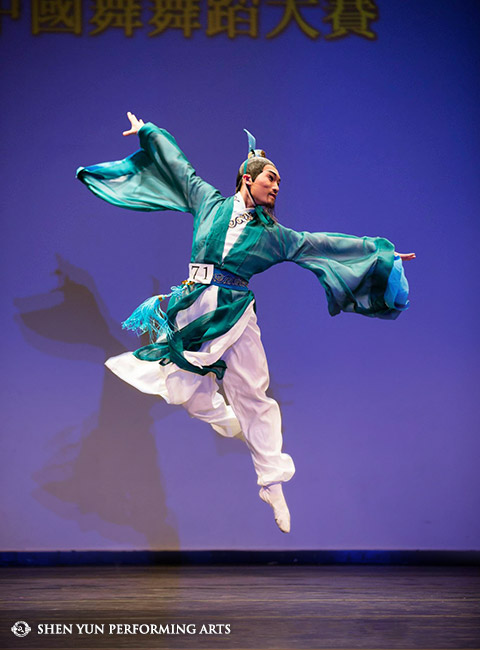 Jim Chen, known for his high-flying layout technique and lively depictions of the Monkey King, portrayed one of China's most famous poets—Su Shi of the Song Dynasty. Interspersing flowing movements with difficult aerial techniques, Chen captured the poet's half-drunken state as he ponders the meaning of life.

"I feel that the ancients were noble, refined, and with a profound inner world," said Chen, originally from Taiwan. "It's different from how we are today. I found it incredibly fascinating."

Alvin Song enacted an old general who recalls his former glory on the battlefield. His dance is inspired by a quote from a poem written by the powerful warlord Cao Cao during the Three Kingdoms period, called "Though the Tortoise Lives Long." In it, Cao Cao wrote: "A noble-hearted man, though advanced in years, never abandons his proud aspirations."

"I was inspired by the lofty spirit expressed in Cao Cao's poem, so I chose this dance piece in an attempt to portray this kind of character," said Song, from New Jersey. "Even in old age, a man still holds great aspirations, yet the reality of his old age prevents him from rejoining the battlefield, thus he cannot help but feel heavyhearted."

Hsiao-hung Lin performed a dance titled "The Lotus in the Heart." She depicted a young girl who, in the face of adversity, remains steadfast in her belief. Employing the innate bearing unique to classical Chinese dance, she expressed a wide range of emotions within a three-minute piece.

"Every movement in classical Chinese dance stems from the heart," said Lin, also from Taiwan. "Once your emotions change, your expression and the feeling of your movements change accordingly, since the heart is where it originates."

Miranda Zhou-Galati, from Toronto, chose to depict the legendary goddess Nüwa, known in Chinese lore for creating humankind out of clay. Attempting to depict such a divine being was a new challenge for her.
"In order to portray a character you have to truly understand her. But Nüwa is a divine being whom I cannot truly understand. So all I can do to portray her altruism and benevolence is constantly improve my moral character and rid myself of selfishness."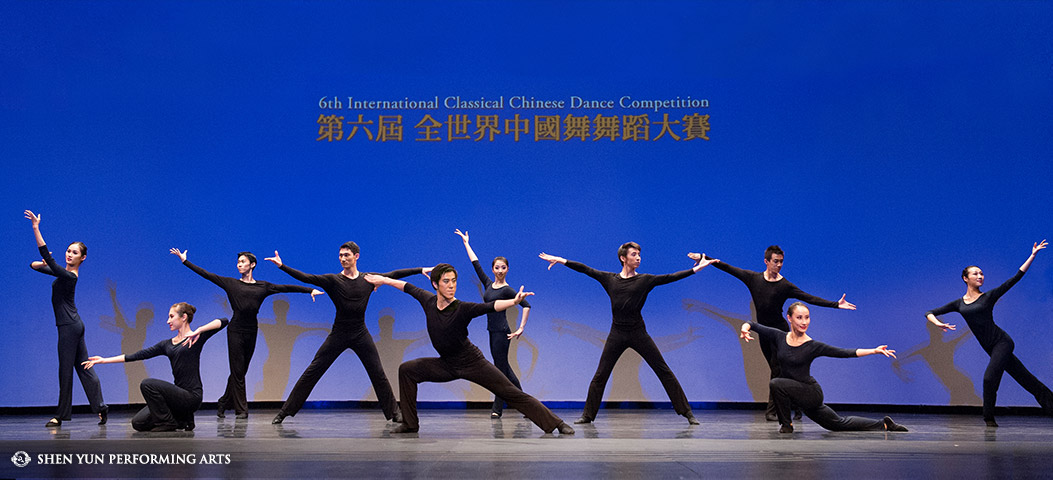 This year's awards ceremony was prefaced by an exclusive techniques presentation by past competition winners. Ten adult male and female gold medalists, including Shen Yun principal dancers Tim Wu, Rocky Liao, Angelia Wang, and Melody Qin, returned to the stage in a unique collaborative performance. Their agile movements and gravity-defying leaps showcased classical Chinese dance at its highest level.

With the competition behind them, these Shen Yun dancers are now setting their sights on their 2015 world tour. They will be depicting a whole new set of characters, stories and themes yet to be revealed.

With reporting from Epoch Times and New Tang Dynasty Television